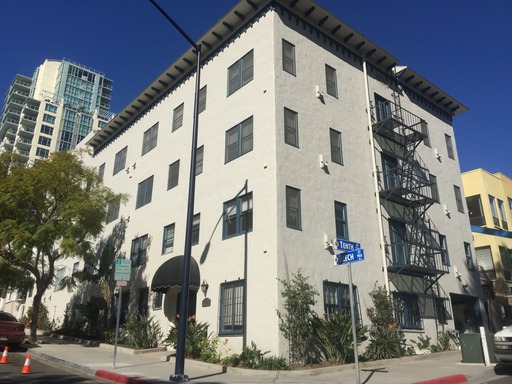 Beech street apartment building downtown san diego
Can you imagine looking out towards Coronado and not seeing the iconic bridge? In the 1920's a lot was different about America's finest but some things still remain. 942 Beech Street is an old 1926 building that has stood firm on Cortez Hill in Downtown San Diego before San Diego even had a downtown.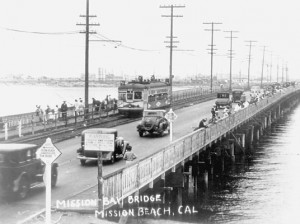 To some owning this building might just be a repositioning opportunity. A chance to make out on the growing need for reasonably priced housing in a desirable neighborhood but for the owners of 942 Beech Street its more than that. It's a chance to own a piece of history and for prospective tenants, it's an opportunity to rent it.
The building is currently undergoing a major renovation and as units are finished they are going up for rent. Work on renovating to the lobby is scheduled to start next week and nearly half the units are undergoing upgrades.
"The building has charm," says Bob MacGuire of Income Property Advisors, the San Diego property management group caring for Beech Street. "When we consider updates to the property we want to make sure that we keep with the historical integrity of the building, while giving people the updates they look for in a modern rental."
When you walk through the newly redesigned apartment units you will notice the stainless steel appliances, yet the cabinets are refurbished originals. Take a close look and you can even see a cabinet that was once designed to be used as an ice chest.
We invite our San Diego neighborhood to come take a look at the Beech Street Apartments for rent in San Diego. By Income Property Advisors, experts in Property Management.
If you are interested in Property Management by Income Property Advisors please call or e-mail us today 619-376-3211. We would love to here from you.