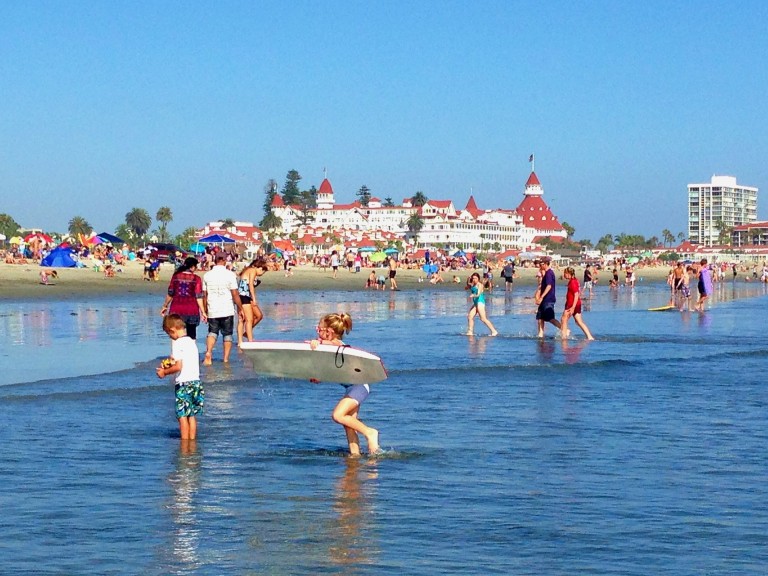 We live in a vacation destination but we so often forget to enjoy it.
Here are some tips for a staycation:
Stay at a Hotel
Head to Shelter an check out Humphreys Half Moon Inn or The Dana hotel. They are both right on the water and will make you feel like you're way without being away. If you go during the off season you can score some great deals with less tourist.
Window Shop
Head over to Cedros Ave in Solana Beach and cruise around the shops. Grab a coffee at Lofty Coffee and check out all the wonderful craft furniture and home stores. Or maybe a nice day exploring La Jolla is more your style. Walk around the shops up and down Gerard Ave or check out the Museum of Contemporary Art San Diego to fulfill your intellectual side. Have lunch at Galaxy Tacos by award winning chef Trey Foshee. Foshee also happens to be the chef at the roof top bar and restaurant at George's at the Cove, also in La Jolla. End your day by relaxing and watching the seals at the children's pool.
Experience a Island Getaway
Head to Coronado. The beach in Coronado is ranked one of the top beaches in the country and if you go during the winter the Hotel Del Coronado offers an Iceskating ring. Enjoy the small town feel by walking up Orange Ave and grab a beer at Coronado Brewing Company.
Enjoy at Night Out
Check out one of the many new night clubs popping up Downtown, such as Parq, you will think you're in Vegas. If the club scene isn't your thing, maybe a nice dinner in Little Italy at Juniper and Ivy or Ironside Fish and Oyster bar. The hidden speakeasy Noble Experiment offers the best in craft cocktails and ALTITUDE Sky Lounge is a roof top bar that you can see the whole city from.
Get Outside
Even in the winter San Diego's great weather makes outdoor activities a pleasure. Rent paddle boards or kayaks at Mission Bay Spots Center. Take a hike up to Potato Chip Rock and check out some amazing views.
Disconnect
Put an away message on your e-mail, only answer the most important phone calls and leave the worrying to someone else- this is your chance to relax, de-stress and most important Disconnect.