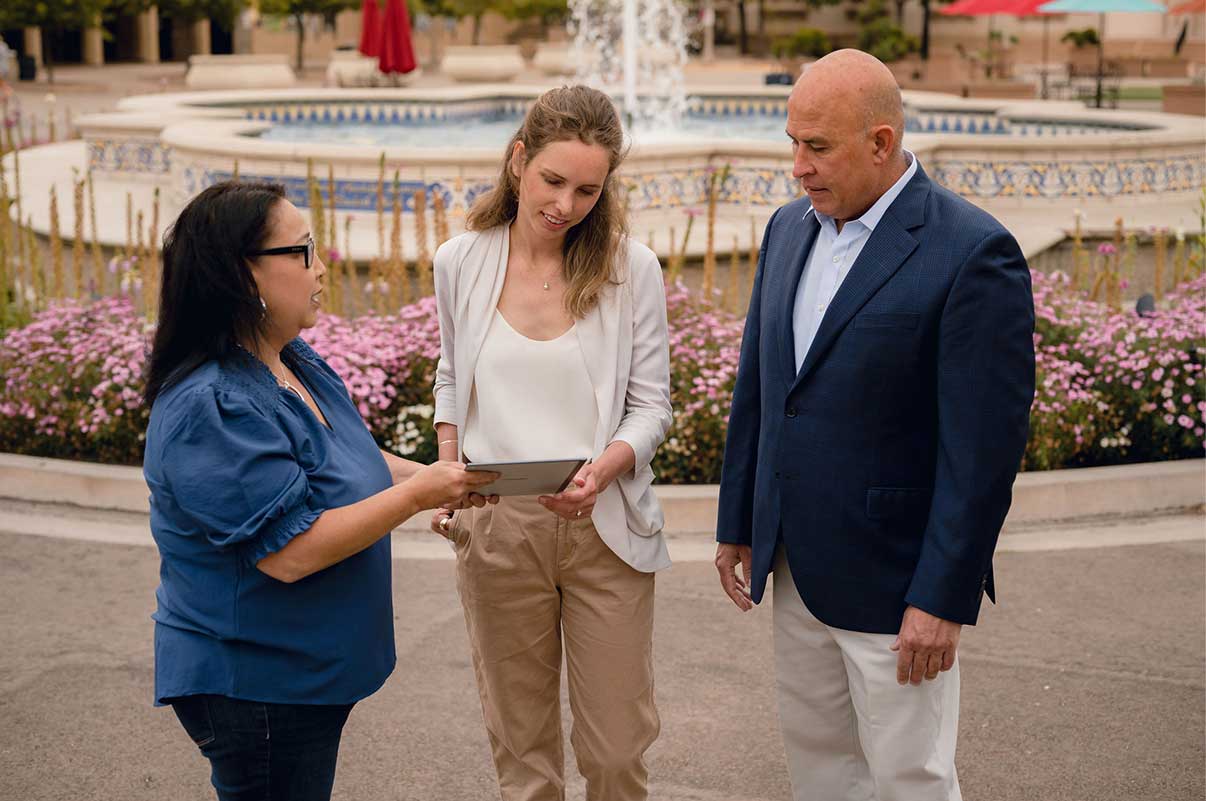 Company Mission
---
At Income Property Advisors, we measure our own success by the results we produce for clients. To this end, all our activities support our common goals: consistently placing the needs of our clients above all other concerns and meeting clients' needs with superior levels of expertise and service.
EXPERIENCED. DEVOTED. TRUSTWORTHY.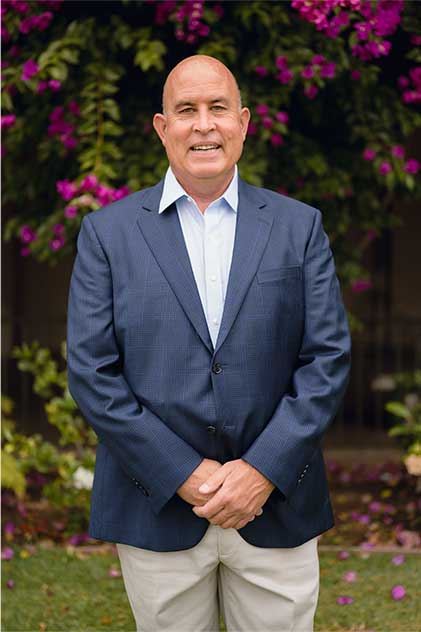 Robert MacGuire
Founder & Principal
Founder and Principal of Income Property Advisors, Inc., Robert MacGuire has been involved in the management, marketing and sales of residential income and commercial properties in San Diego and Santa Barbara Counties since 1998. His specialty is multi-family and residential income properties and representing buyers and sellers in the purchase of these properties. Mr. MacGuire has become known for his fair and aggressive representation of his clients and this has earned him the respect and business of many established Real Estate investors in San Diego and Santa Barbra County. Income Property Advisors, Inc., currently manages approximately 500 million dollars' worth of multi-family and residential income assets. Mr. MacGuire has been involved in numerous Real Estate transactions in San Diego and Santa Barbara County earning him top producer designations in multiple commercial Real Estate offices over his 25-year career as an Agent and Broker. Mr. MacGuire is a member of the National Association of Realtors (NAR), California Association of Realtors (CAR), the National Association of Residential Property Managers (NARPM) and the San Diego County Apartment Association (SDCAA) He is a licensed Real Estate Broker in the State of California. He attended the University of Colorado, Boulder.
Bio >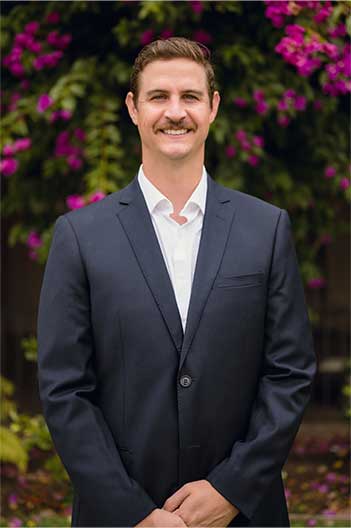 Tom Gelinas
VICE PRESIDENT OF OPERATIONS
Tom holds the position of Vice President of operations for Income Property Advisors. His responsibilities include but are not limited to pricing market rents using a combination of comparative market analysis as well as pattern pricing and best-unit type pricing for company properties within the IPA portfolio. He helps to expediate leasing by coordinating vendors on unit turns and performing regular checkups to monitor work to be completed to facilitate timely turns within the IPA property groups.
Tom is responsible for tenant selection approvals for leasing agents in the field, and lease generation at approval he coordinates tenant move ins and move outs and security deposit dispositions. Tom also supports accounting in monthly accounts payable and receivable.
Tom is a leader in his field and has played an important role of mentoring new employees on best practice methods, business development and tenant customer satisfaction using the Income Property Advisors systems and practices.
Tom has played an integral role in repositioning several multifamily assets Income Property Advisors has under management. He has directly collaborated with many investors on execution of sophisticated multifamily properties Value-add business plans. He has proven skills in executing all aspects of different business plans from construction management, property management and asset management to increase over NOI and operational efficiencies.
Case studies and notable achievements include:
942 Beech Street, San Diego CA, 92101; 2404 C Street, San Diego CA, 92102; 4100-4175 Adams Avenue, San Diego Ca, 92106; 4203 Louisiana Street, San Diego CA, 92104; 3135-3137 Boundary Street, San Diego CA, 92104.
Tom has worked for six (6) years as a Property Manager, he holds a Real Estate Salesperson license issued by California Department of Real Estate and is a candidate for The Institute of Real Estate Managements Certified Property Manager accreditation. He is a Graduate of The University of California Santa Cruz.
Bio >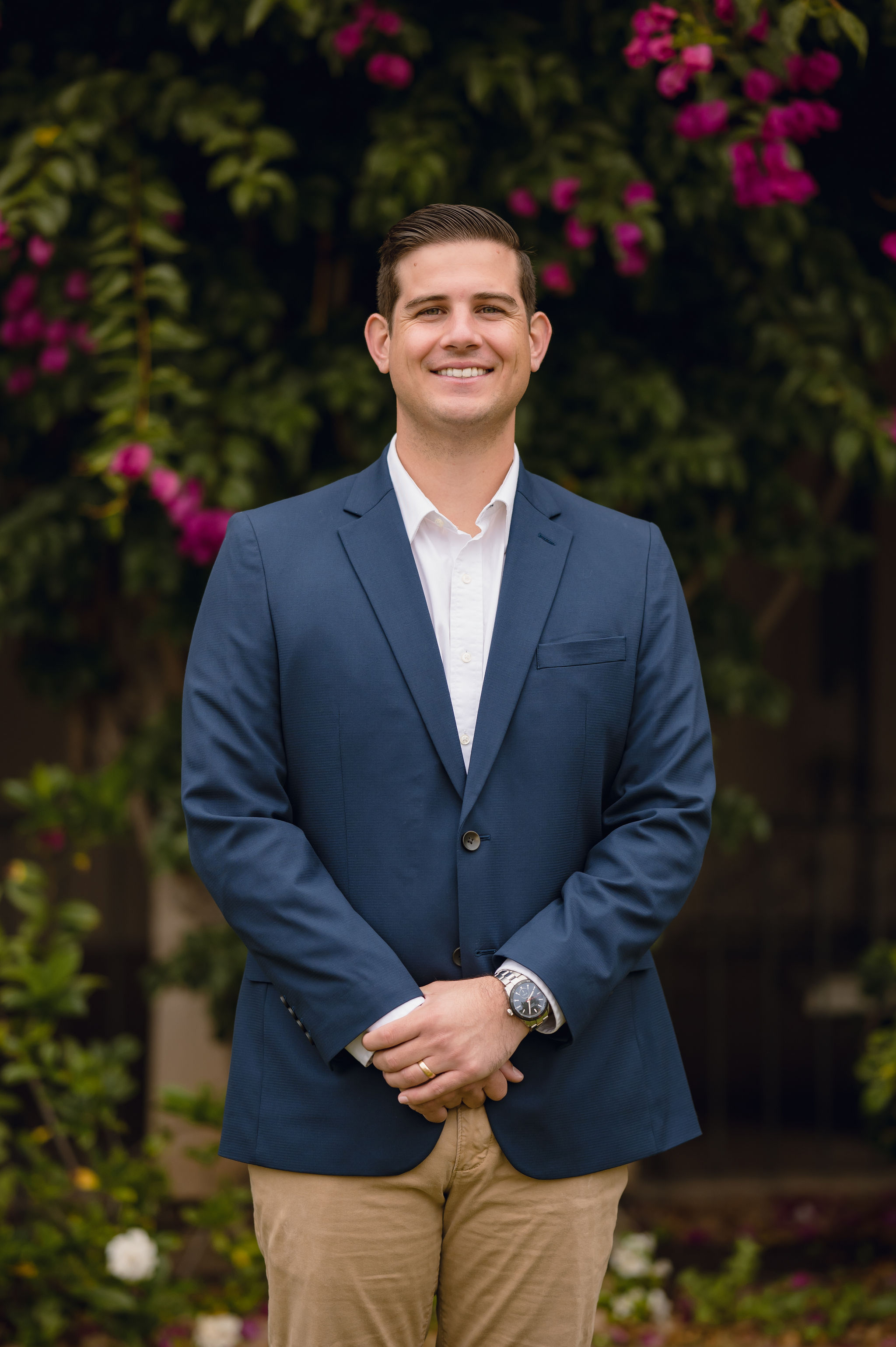 Matthew Gelinas
Leasing Manager
Matthew is the first point of contact for anyone looking to lease an IPA property. Matthew is primarily in the field showing available units for rent, he also makes sure maintenance requests are completed thoroughly and in a timely manner. Matthew is committed to overall tenant satisfaction and driven to provide excellent service. Matthew has a background in B2B and B2C sales in software and wine industries. He holds a Bachelor's Degree in wine business strategies from Sonoma State University.
Bio >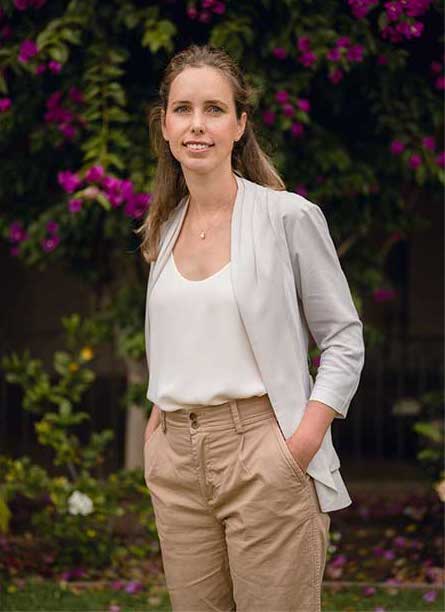 Danielle Wise
Senior Property Manager
Danielle Wise has been working in Real Estate for the last ten years. She excels in managing mixed-use commercial projects, which includes forecasting and budgeting expenses for the year, creating budgets & overseeing report creation and distribution to owners. Her specialty in property management helps owners of residential, multi-use and multi-family properties position them for best long-term rental growth.
Danielle has a thorough understanding of each of the multifamily projects managed by Income Property Advisors and each of the on-site managers. She implements marketing and value-add strategies and coordinates capital expense projects.
Her career in Real Estate stared in brokerage as an administrator and agent for an equestrian real estate company. She facilitated in the closing of $14 million in sales, by acting as transaction coordinator and by developing marketing campaigns. Danielle worked for Cushman and Wakefield (formerly Cassidy Turley) on the largest industrial Real Estate team in Southern California.
Danielle holds a real a state salesperson's license with the California Department of Real Estate. She is an active member of NAIOP. Danielle holds a bachelor's degree from The University of San Diego.
Bio >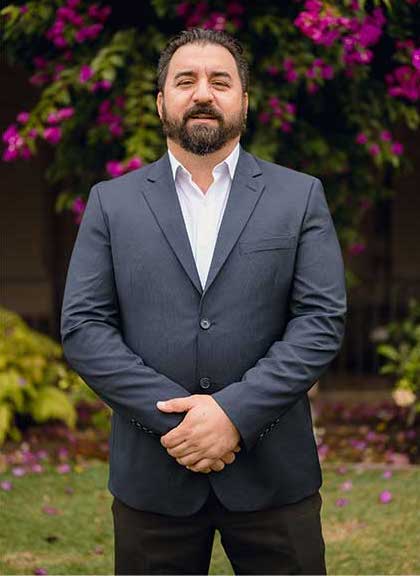 Martin Ammerman
Chief Financial Officer
Martin is responsible for all accounting responsibilities for managed properties. He has over twenty years of accounting experience of which fifteen is commercial and residential real estate accounting. Martin's career in accounting started with international accounting firm KPMG, then he followed on to a publicly traded REIT and a local owner developer. He brings a thorough understanding of real estate accounting and finance knowledge and experience. Martin holds a bachelor's degree in Accounting from San Diego State University.
Bio >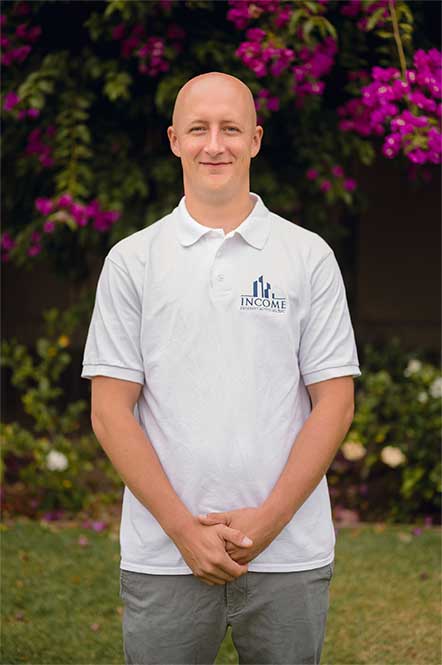 Andrew Matasovsky
maintenance director
Our Maintenance Director, Andrew, is responsible for overseeing all maintenance related issues at Income Property Advisors. Andrew has 15 years of extensive experience working in property management. He provided property management services for his family's property management company in Minneapolis, MN and owned a small building maintenance company in Vancouver, BC. Additionally, Andrew has done maintenance for several prominent companies in Summit County Colorado, servicing high-end vacation rentals, long-term rentals and housing associations. Andrew has the expertise to complete any problem that comes up in property management and the customer service to provide a positive experience for tenants and owners. Your property is an important investment and it's essential to have knowledgeable people watching over it; you can trust that Income Property Advisors' maintenance will provide the quality care your property deserves.
Bio >